4 Reasons You Need Indian Hair Extensions For Your Next Wedding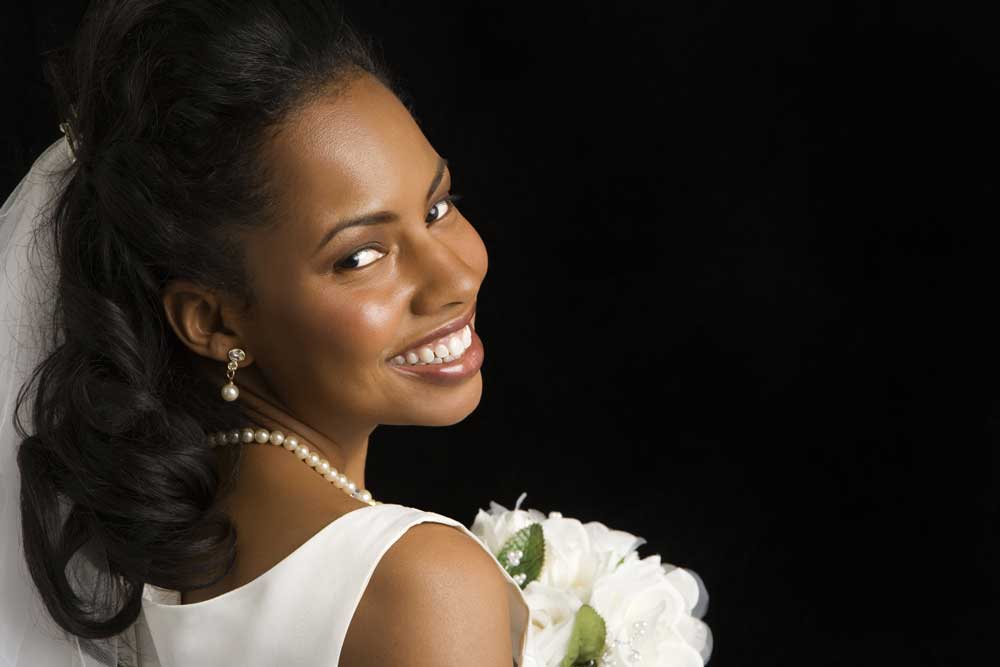 4 Reasons You Need Indian Hair Extensions For Your Next Wedding
Ah, weddings… The dress, the cake, and the HAIR. No matter if you're the bride to be, a bridesmaid (again), or a party guest, it's absolutely vital to have your hair on lock. Professional photographers will be snapping high-resolution pictures all night, and no amount of Photoshop skill can fix a weave that's off the deep end.
Seek comfort in knowing that Indian hair extensions can provide the versatility, lasting power, and length that you need for the big day.
1. THERE'S TOO MUCH AT STAKE FOR A BAD HAIR DAY
Let's face it—bad hair days happen. Flat hair, excessive humidity, and the list goes on. When your hair absolutely HAS to be perfect, don't leave anything to chance.
Virgin Indian hair extensions will help you create the perfect look that will hold up to anything from portrait time to dancing and hair flipping. Know that when you use Indian hair, your curls will hold.
2. INDIAN HAIR EXTENSIONS ARE THE MOST VERSATILE
Whether you're going with a look that requires completely straight hair, something with body, or massive curls, our virgin Indian hair can do the trick. Flexibility is important, so you want to make sure your hair extensions are up to the task.
Indian hair also styles well with many different products, so you can feel free to try something new and know the results will be on point.
3. YOU NEED EXTRA LENGTH FOR THE HAIRSTYLE YOU PICKED
Why let your short hair determine which hairstyle you can wear? With hair extensions from Body By Marie, you don't have to! Let your new locks fall all the way down your back, or tie them back in a loose bun or chignon—it's totally up to you!
Indian hair extensions are great because you can usually find them in very long lengths.
The point is, don't ask a painter to paint you a masterpiece with only three colors—give her something to work with! Hair extensions can provide that extra length to for the look you need.
4. INDIAN HAIR EXTENSIONS BLEND WITH MOST TYPES OF HAIR
There's nothing worse than having your poorly done hair extensions turn your head into some sort of circus tent or zebra hide. While it's true that nothing will help you fix your extensions if they're not installed properly, getting the right type of extensions goes a long way.
Indian hair ranges from silky to lightly coarse, so it will blend with almost any type of hair.
For your next wedding, whether you're trying for Fairytale Ending, participating as a bridesmaid, showing up as a guest or crashing the party, use Indian hair to look your best!
Trust, you do not want to end up on http://badhairextensions.tumblr.com/ …