5 Different Ways to Have Your Hair Extensions Installed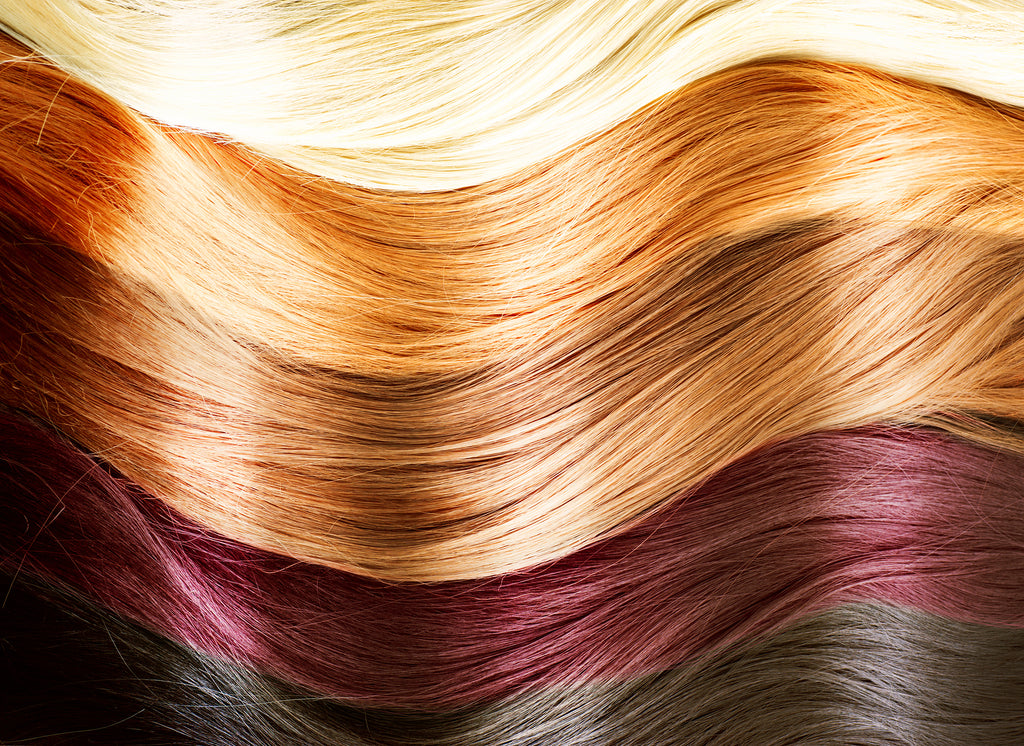 5 Different Ways to Have Your Hair Extensions Installed
Join the countless women who have uncovered their perfect hair using hair extensions! Thin or short hair does not have to be a problem anymore, and attaining both volume and length is now incredibly easy. You can even resolve hair issues with proper consultation and salon appointments with professional and well-trained hair experts that specialize in extensions.
But one of the best catches in wearing a hair extension is you can now wear them not just in one or two but in five different ways!
1. Clip-in
Clip-in extensions are the fastest and most convenient way to achieve those long and flowing locks you desire. As its name suggests, you simply have to clip the hair extensions in to secure them properly, and you're good to go. The clips should run along the horizontal section of your head where you want to clip them in. Depending on the length and volume of your natural hair, you may use all sets in the pack.
Clip-ins are so easy to install that you can wear them on a daily basis!

2. Tape-in
Tape-in extensions are pretty much like the clip-in extensions in that they are quick and easy to wear. The biggest difference is definitely the method.
Tape-in extensions use a "double-sided tape," which allows you to secure the extensions onto the roots and the original hair. For a fuller look, the extensions can be placed on top of one another.
3. Keratin Bond
If you're planning to wear hair extensions for a much longer period and consistently, you might as well go for the keratin bond. This involves installing micro hair strands with keratin near the roots using a heated tool. Not only does it ensure firm attachment of your extensions, but it also blends and appears more natural together with the human hair.
Perhaps the major challenge with this technique is that you may not be able to heat or condition the keratin tips as this may only weaken the bond, causing the hair to fall out. You may also have to go to the salon regularly for the necessary upkeep.
4. Sewn-In/ Braided
Forming braids as your base for weft hair can be as effortless as the clip-in process, but the hair extensions should hang on more permanently than the latter. With thread and needle, the extensions are sewn and knotted to the braided hair. Women that innately have curly or thick hair are likely more suitable to this type of attachment because this entails handling a lot of hair weight.
5. Micro Rings/ Loops
This development for hair weaving has been making a noise in the hair extension industry lately. Instead of forming braids, the wefts are attached via small loops. You need to have a professional hair technician apply your extensions, which involves correct positioning and layering for perfect fitting. But keeping your extensions firm, intact, and connected without using any adhesive has certainly turned many into avid fans of this attachment.
6. A Few Notes!
Whatever method of hair extension attachment you choose, always remember this: maintaining them comes with a great deal of commitment.
You need to make sure your real hair is healthy enough to support your extensions.
Meanwhile, although any kind of hair extension will do for any form of attachment, it's always best to pick one that's made from natural hair such as Remy hair. Natural hair extensions are similar to your own hair, as they can be styled, cut, and dyed.
Whether you prefer convenience, price, longevity or effect, choosing hair extensions should be a wise decision. You would not want to end up with an irritated scalp or extensive hair fall. If you are a first-timer, make sure you consult hair experts and frequent users on which would suit you best. You should also know that more lasting and durable locks require more aftercare, including using the proper shampoo and even comb. (Fortunately, hair extension combs are also becoming popular these days.)
Taking good care of your hair may come with price and effort, but it is surely worth it in making your crowning glory shine.