When it Comes to Hair Extensions, Indian Hair is the Best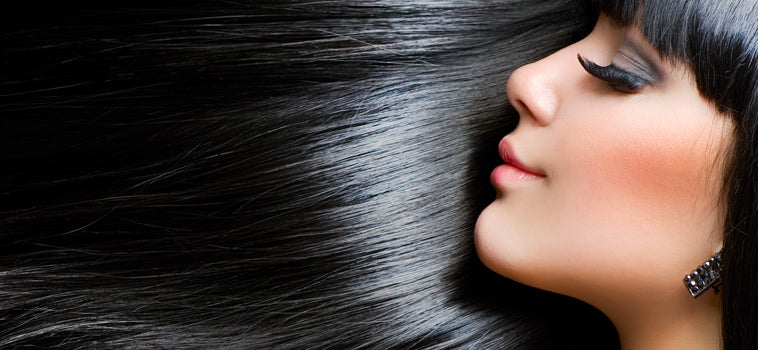 When it Comes to Hair Extensions, Indian Hair is the Best
Every woman knows that one of the keys to their beauty regimen and look is their hair. Someone once said that "a woman's hair is her crowning glory", and we here at BBM Luxury Hair Extensions and Salon couldn't agree more. There are various types of hair extensions on the market: Chinese, European, Brazilian, and most importantly, Indian. However, unfortunately, we often hear stories about other lower-quality hair extensions getting easily damaged and wearing out right away. If it's not good quality, it's not worth your time! We believe in only the highest quality hair extensions, and time has shown us why Indian hair is the best of the best in the world of hair extensions. Here are a few reasons why:
1. THEY HAVE THAT NATURAL EFFECT
Indian hair, also called Remy hair, is reputably known for its naturally soft, light, tangle-free, and silky effect. One of the reasons for this superb quality is the preservation of cuticles that keep the extensions intact, healthy, and firm. Also, they look natural with any type of hair – whether you're soft and silky or tight and curly, it'll still look and feel like your own.
2. THEY'RE AFFORDABLE
Though Chinese hair is the least expensive option, it generally does not blend well with your natural hair. It often undergoes extensive chemical treatment such as fabric dye and silicone coating to appear shinier. But after a few washes, the extensions become rougher and more brittle. European and Indian hair, on the other hand, is of great quality and still comes at a great price!
3. THEY HAVE A LONGER LIFESPAN
Every shopper is looking to get a bang for their buck. In other words, you want your extensions to be long-lasting. While with other hair extensions, replacements within just 6 months are commonplace, with appropriate and necessary care, Indian hair extensions will last you much longer. This will save you both time and effort compared to having non-Indian extensions.
4. THEY'RE EASY TO MAINTAIN AND STYLE
Whether you want to let your hair hang straight, loosely, give it a wave, or just throw it up into a bun, you can do it hassle-free with your Indian hair extensions. In fact, Indian extensions will always go back to their original form after washing. You are also not deprived from doing any of your usual outdoor activities. Whether you like to take a stroll in the sun or escape the heat with a quick dip in the pool, rest assured your extensions will stay in top condition. Even if you decide to give your extensions a little color, they'll still react exactly the same way as the human hair.
Every woman who has worn extensions knows that it comes with proper hair care rules. But because Indian hair is durable, a few days without keeping up with your usual routine isn't a death sentence the way it might be with cheaper extensions.
5. THEY'RE ETHICAL AND FAIR TRADE
Does it matter to you where your extensions come from? If so, it's good to know that Indian hair is obtained in an ethical way. In fact, it's what makes Indian hair even more in demand on the market today. What's more, there's also a religious aspect to it. The hair is actually gathered from Hindu temples where women and children shave their heads as an offering to the gods. In turn, the temple sells the hair and uses the proceeds to help build the local community.
Avoiding low-quality hair extensions is a must. Not only will they look fake and awkward on you, but they also won't mesh with your natural hair. Some might even melt when using blow dryers or irons.
To get great value for your money, you have to balance quality with cost. Going for Indian hair will guarantee you the best version of yourself and your 'crowning glory'. So the next time you're getting your extensions done, make sure they're natural, premium quality Indian hair extensions – it'll save you a lot of time and hassle.